Jason J. Fecko, D.C.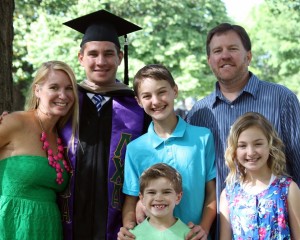 I understand your frustration when pain and injuries keep you from doing all the things you love in life.
While studying exercise physiology at Rutgers University, I injured my back.  The doctors put me on medication and recommended "no activity".  That wasn't the life I wanted to live.  So, I went to a chiropractor that my parents spoke highly of.  With several treatments, I was pain free and my life was changed for the better.  I finished my studies and decided to attend New York Chiropractic College in Seneca Falls, NY.  It was there that I met Dr. Richard Weiss.
After graduation, a decision was made to move to the Washington DC area.  In July of 1999, Rich and I opened Western Fairfax Chiropractic clinic in Chantilly.  After our first five years in business, we decided to expand and opened Braemar Village Chiropractic in August of 2004.  Having two locations gives me the opportunity to keep my work days fresh and exciting.  I have been blessed with the chance to meet lots of great people and provide chiropractic care to the best of my ability.
I understand how pain and injury can change someone's life.  That's why I treat every patient like family.  I ask questions and do my best to listen to all that my patients have to say.  Communication and an examination is needed to find the true source of pain.  Next, a treatment plan is put in place to help achieve goals as discussed between the patient and me.  Some treatment plans include chiropractic spinal manipulation, strengthening, stretching and nutritional advice.  Whatever the method of treatment, the goal is the same-to use chiropractic to help your body work the best that it possibly can.  That may mean pain relief for some and improving body functions for others.  I have often stated, "I know I can't heal the world, but I'm sure going to try my hardest with those who ask for my help."
On a personal note, I married the love of my life Christie in 2001.  We have four awesome children to keep us busy.  Jake was 8 at the time we got married and now recently graduated Old Dominion University.  He has grown into such a responsible young man and we are very proud of all his achievements.  Gavin was born in 2003 and is an intelligent and sensitive boy.  He loves technology (he fixes all of the problems I have) and playing basketball and baseball.  Ella, born in 2004, is my little princess.  She has a terrific creative mind and recently found a love for lacrosse.  Braden Jeter (only include his middle name because it was the only one I got 100% decision making power) was born in 2007.  He always has a contagious smile and was the perfect addition to complete our family.
As for me…my family, chiropractic, the New York Yankees, and North Carolina basketball are my favorite subjects to talk about.
Richard A. Weiss, D.C.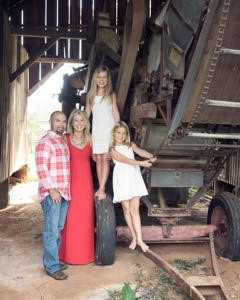 I am originally from Centereach, NY (Long Island).  When I was 11 years old I had an injury.  When it was time to see a doctor the choice was an easy one for my parents as they had both been going to chiropractors for years.  So my first experience with chiropractic was a great one.  After a couple of visits and some rest I was better.  The doctor didn't tell me to take anything or inject me with something, yet my body was still able to heal very quickly.   For many different reasons over the next ten years I was back at the chiropractors' office getting the care that would get me back on the soccer field.   It was at that point I knew what I wanted to do with my life.
I got my undergraduate degree from the State University of New York at Oneonta in Biology and Chemistry.  While there I played division 1 soccer.  Dr. Jason J. Fecko and I met at New York Chiropractic College and in July of 1999 we decided to open our first office in Chantilly, Western Fairfax Chiropractic Clinic (WFCC).  After being in practice for five years the timing was right to open a second office.  That was the summer of 2004 when we opened Braemar Village Chiropractic (BVC).  We recently re branded these offices to form Back 2 Back Chiropractic.
While at Chiropractic College I also met my wife, Letty.  Since we have kids Letty now stays at home.  We have two girls, Myah and Harper, who have both been adjusted since birth (literally).
On my time off I enjoy weight training, running, canoeing, hiking and camping, and walking our dog Merlin, and generally anything done outdoors.  The more time spent outside the better.